Rosary Teaching Board
Rosary Teaching Board
This is a great and fun way of spending some time over a few lessons with your class to teach them the mysteries of the Rosary and to use in Classroom Prayer time - It would also be a great craft to complete yourself to use as a Rosary Teaching tool!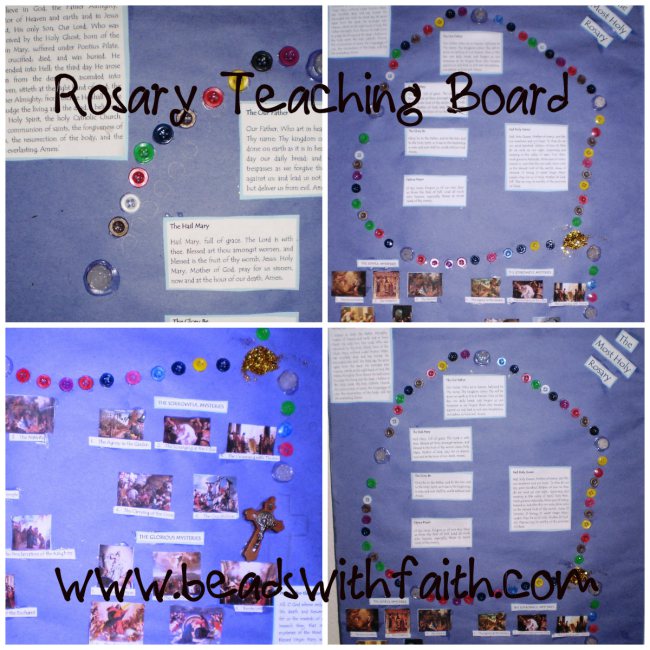 Some other Ideas for the Prayer Board:
Why not make this a whole school activity during the month of October?
The Primary 4's could do the Joyful Mysteries, Primary 5 - The Sorrowful Mysteries; Primary 6 the Glorious Mysteries and Primary 7 The Luminous Mysteries.
The board could then be displayed in the school prayer space or entrance hall for children, parents and teachers to see!