Paper Bag Rosary and Prayer Book
Paper Bag School and Rosary Prayer Book
Create an Artefact with your Class
Artefact: something made or shaped by man, such as a tool or a work of art, specifically as an object of religious leaning. Most artefacts have their existence in the context of use in religion and are meant to be used as such.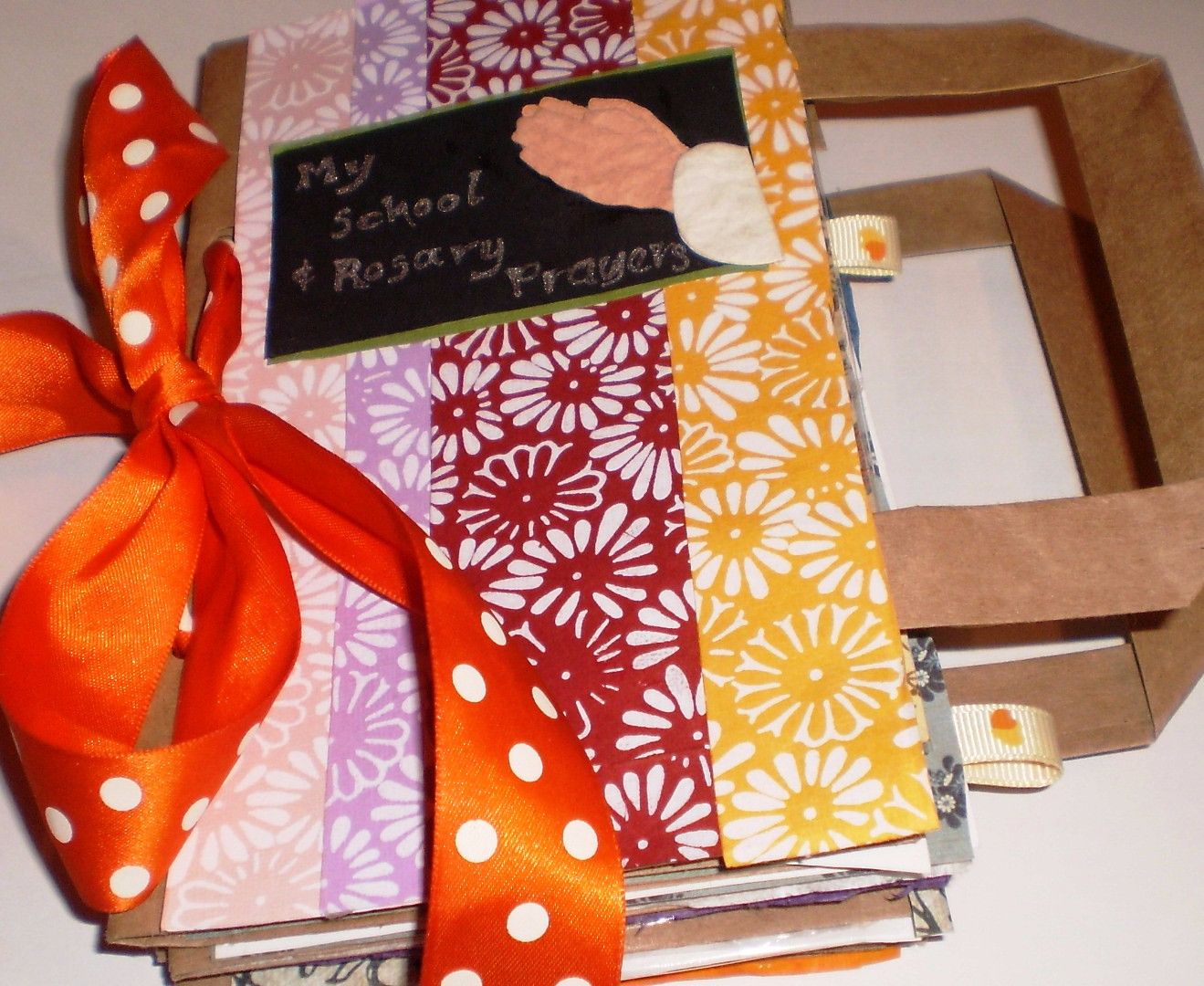 Instructions
There is a blogpost about this little book here are the basic instructions
1. cut the handles off the bags leaving the outer handle on 2 of them.
2. we folded the bags in half , and punched holes in the fold.
3. Using the ribbon/twine, 'bind' the book together.
4. For the pullouts cut some card to size and stuck some ribbon on with double sided tape to enable the inner page to be pulled out. Make sure these are also staggered so that you can see the tabs when the book is closed!
5. We used 120gsm linen paper to decorate the pages! You could also use sugar paper,/ wrapping paper or leave the pages plain
6. after preparing the pages, cut and stick the prayers in the order you would like them in the book, using a glue stick/sellotape/ doublesided tape
7. Decorate the Cover in your chosen paper , make sure the children put their name on their own book.