Catholic Education and Workshops
One of the main objectives of Beads with Faith is to educate people about the Rosary and also our Catholic faith, alongside prayer leaflets and crafts that allow children, teachers and families to take ownership of their Catholic faith, we offer workshops and are also available for speaking events and conferences! We regularly update our Catholic Education Section of the website and are always open to new ideas, collaborations and projects!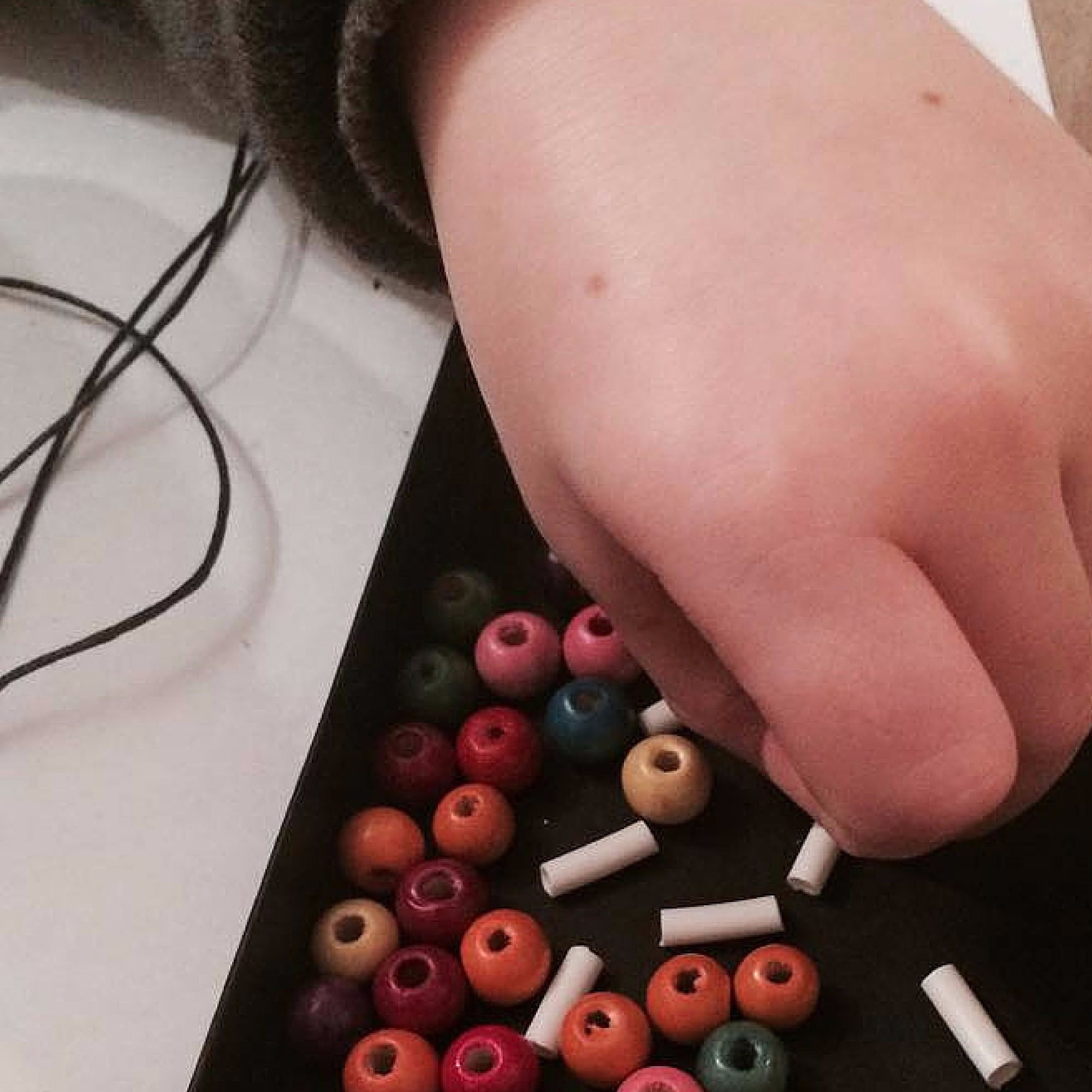 Beads with Faith aim to regularly add resources to the education section of our website that will be valuable for both home and school, and that will give ideas to teachers as to how they can create an active learning environment in teaching Religious Education in the Catholic school.
We aim to create a library of resources for School teachers, and parents alike and to really allow our Universal church to become a place of such joy in our schools, parishes and homes.
We offer Both teachers packs and children's packs to learn about:
The Angelus
The Most Holy Rosary
Making an Artefact with your class.


We are currently developing information and catholic crafts for secondary schools that we are sure will be of service to many parents, teachers and students alike.
Our main focus at the moment for secondary schools is vocations and the make and pray workshops.
If you are a Catholic teacher looking for resources please let me know what would be valuable to you!
You can book or enquire about our make and pray workshops or setting up a Rosary making group in your school by filling out our workshop enquiry form.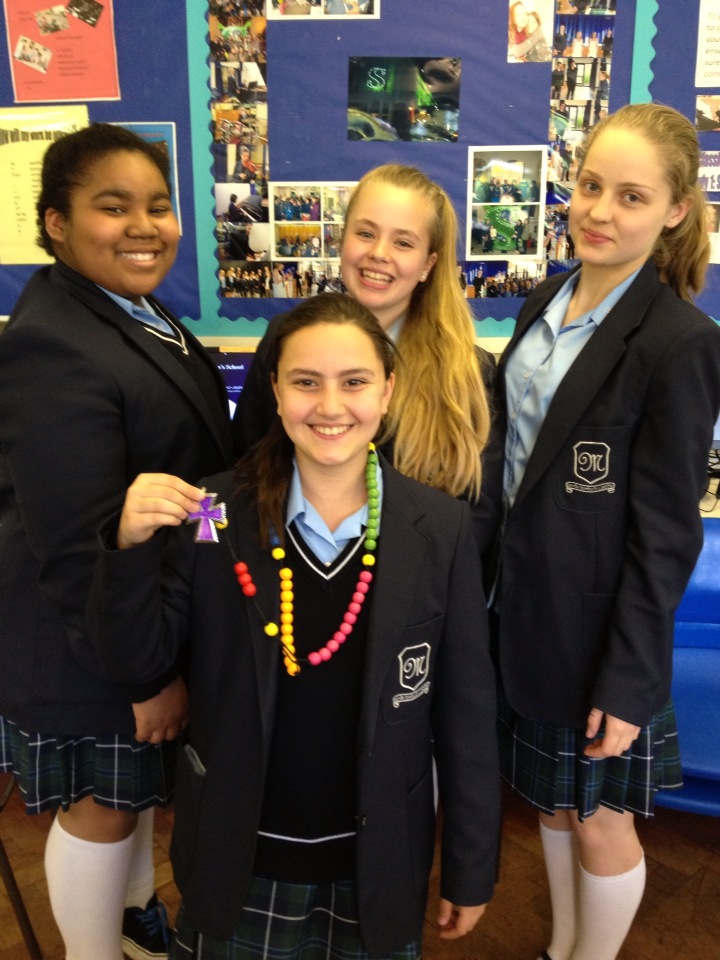 Workshops and Speaking Engagements
Mo is available to come to schools, Parishes and on an individual one to one basis for 1-2 hour Rosary making workshops currently within Glasgow and surrounding areas, we appreciate that many schools do not have a high level of funds and are currently publicising a School Sponsorship Programme!
Anybody can sponsor a school allowing children and young people the opportunity to connect with the life of Jesus holding the hands of His Mother, our own Blessed Mother and reclaim the beautiful prayer of the Most Holy Rosary! We offer packs and web based assistance to schools outwith our reach and are always there for continued support even years after attendance in any given class or parish!
Sponsoring a class will truly open up the seeds of faith for a whole generation and many more to come!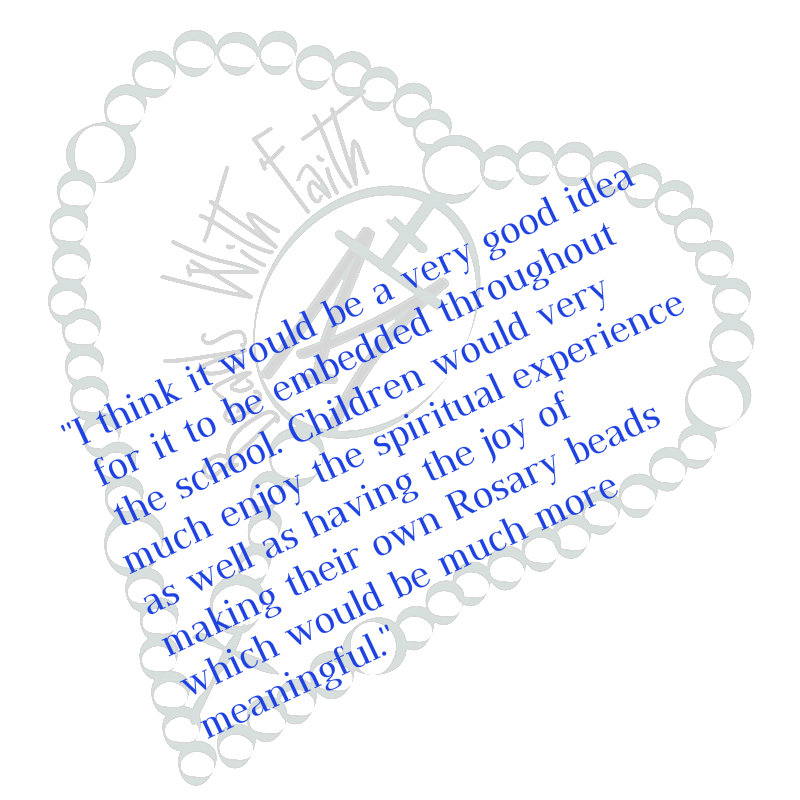 Beads with Faith are available for Conferences, small group speaking engagements and on a one to one basis to educate about the Rosary and also for workshops. We are currently working on an exciting project on the History of Praying with Beads so please keep an eye on our Blog for further information and updates!
Included here are leaflets on:
How to Pray the Rosary
The Dolour Rosary
The Chaplet of Saint Michael the Archangel
Chaplet of Saint Jude
Chaplet of Saint Therese
Novena to Our Lady Undoer of Knots.
Novena to Saint Joseph
We will be adding more information as time goes on.These are all free to download and distribute these leaflets and Prayers. If you have a suggestion for prayers and information we can add over time please do contact us.