The Wanderlust Catholic
Posted on
We were absolutely delighted to recieve our first subscription letter from 'The Wanderlust Catholic' at Annunciation designs! This monthly subscription letter is a wonderful way to learn something new about our Faith and about Catholic places around the world! Its also beautifully personal and wonderfully presented!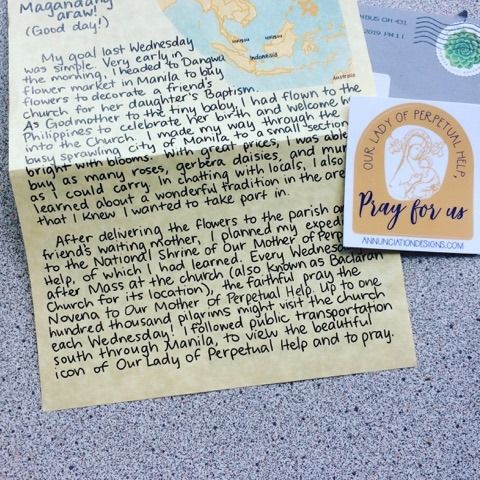 Each month, subscribers will receive a hand-lettered and illustrated letter detailing the beauty and wonder of a piece of Catholicism. Explore churches, apparition sites, Saints' homes, pilgrimage sites, local traditions, and more. Children and adults alike will watch the mailbox in anticipation, awaiting a new tale.
Just $6 a month, your letter will surprise, delight, and instruct your family. It is an absolutely wonderful initiative and i was delighted to recieve my first one! The kids loved reading it and it was so inspiring!
If you decide to subscribe to the monthly subscription, to recieve 15% off your first three months use the code beadswithfaith15 !
Also please let me know if you decide to subscribe and what you think of your monthly happy mail!